Whether it's walking trails, off-leash parks, bountiful beaches, or dog-friendly restaurants and shops, dog owners want to experience life alongside their furry companion outside their home.

These factors are part of what makes the Mid-Peninsula perfect for dog lovers. Mid-Peninsula has a variety of great dog parks, and there's a wide range of green spaces near Burlingame where dogs can play and socialize off-leash. Given the casual luxury of the area's neighborhoods and retailers, many businesses realize the importance of letting customers bring their dogs with them to dine, shop, or relax. Additionally, Mid-Peninsula real estate provides convenient access to several well-rated veterinarians, so dog owners can rest assured their pet will get the best care when necessary.

Plus, when it's time to get out of the San Francisco Bay Area, Mid-Peninsula provides excellent access to the Pacific coast, wine country, and the Sierra Nevada—as well as many public lands where dogs can roam.

Located directly south of San Francisco, luxury housing remains popular and competitive in the Mid-Peninsula, which includes the northern parts of Silicon Valley. Among the cities in Mid-Peninsula are San Bruno, San Mateo, San Carlos, Redwood City, and Burlingame. Some locals even consider Palo Alto and Mountain View to be Mid-Peninsula. If you're considering investing in San Mateo, Burlingame, or Hillsborough condos, you should always check to make sure dogs are welcome in a building before scheduling a tour with your Mid-Peninsula realtor.
Dog parks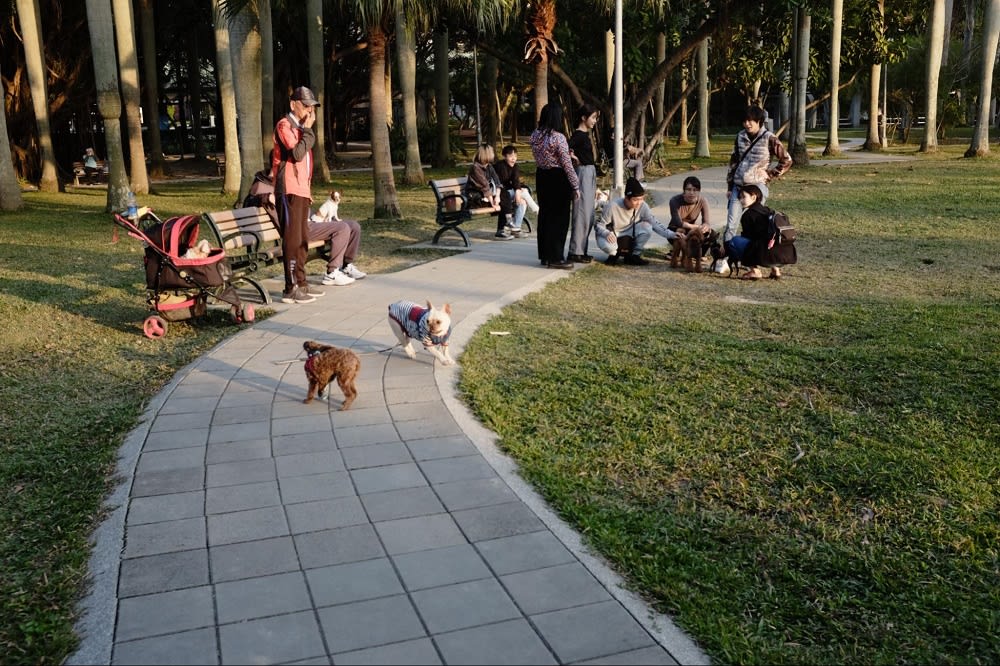 There's a great selection of convenient, well-appointed dog parks in the Mid-Peninsula. Naturally, you'll probably end up frequenting the one closest to your neighborhood, but over time, you should pay a visit to all the different parks in the area with your pup. If you're a new owner of Burlingame real estate, a tour of dog parks will give you and your dog a chance to make new friends.
Burlingame Dog Exercise Park

: While your dog runs around and plays at

Burlingame Dog Exercise Park

, you can soak in the view of San Francisco Bay. Located off Highway 101, Burlingame Dog Exercise Park welcomes all breeds of dogs and has separate areas for large and small dogs.

Heather Dog Exercise Park

: If you own San Carlos real estate, you have a perfect local park to take your dogs for a fun bit of exercise.

Heather Dog Exercise Park

has 1½ acres of open space where pets can run off-leash. The park is not completely fenced, so owners need to keep an eye on their dogs at all times.
Dog trails
Bigger adventures with your dog await in the
many wonderful preserves and open spaces
in the hills and mountains between Mid-Peninsula communities and the Pacific Ocean. Among them are Windy Hill Preserve, Foothills Open Space Preserve, St. Joseph's Hill Open Space Preserve, and La Honda Creek Open Space Preserve.
Dog beaches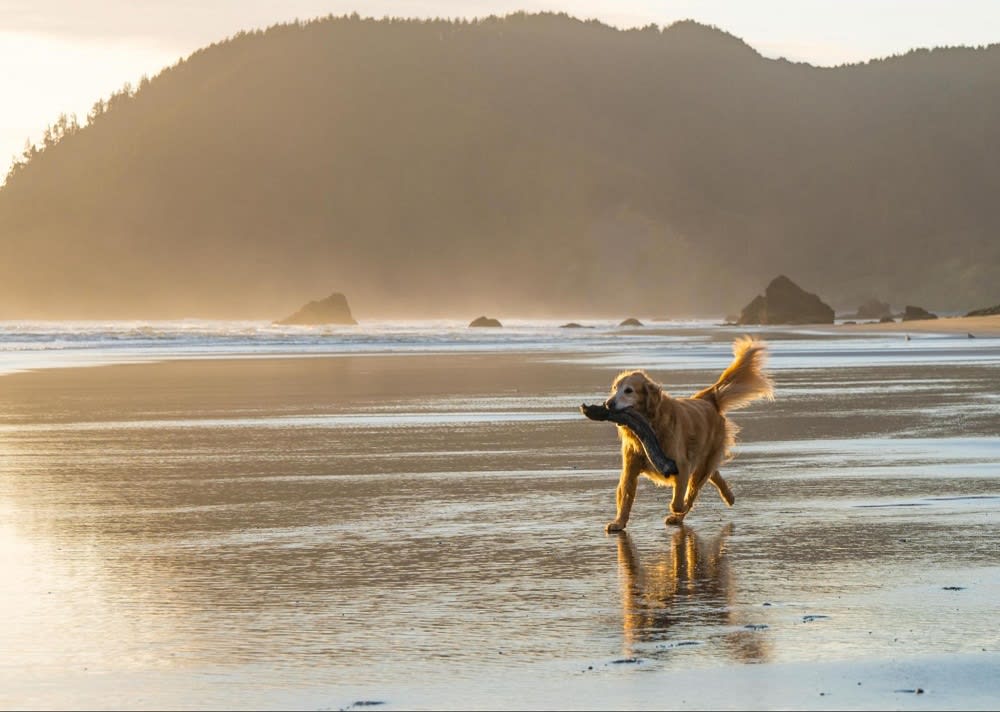 There are some spectacular
dog beaches
in the Bay Area, including a handful near Mid-Peninsula. Others are a bit further of a drive from Mid-Peninsula—but your pup will be grateful for the adventure.
Dog beach safety tips
There are a handful of tips to keep your pup safe at the beach. Above all else, keep an eye on your dog at all times, and ensure they don't drink salt water (which will severely dehydrate them). Bring along a portable water dish and plenty of water to keep your pup hydrated, which will decrease the temptation to drink seawater during hard-charging playtime at the beach. To avoid heat stroke and heat exhaustion, avoid bringing your dog to the beach during the hottest part of the day, and stay close when they're near the surf.

If your dog likes to swim, be wary of the currents and tides alongshore. For smaller dogs or dogs that haven't been around the water before, consider strapping them in a doggie life jacket for safety (and a great photo op).
Looking for Mid-Peninsula homes for sale?
There are many reasons Mid-Peninsula is popular among residents and real estate investors—and dog owners will quickly discover the best places to enjoy the Californian climate with their dog. If you're ready to start enjoying this wonderful lifestyle with your pup and want more information about buying a condo or home for sale in San Carlos or exploring Burlingame real estate, let
Heather Hansen
's deep experience in Mid-Peninsula real estate guide your journey.