San Francisco is located in northern California, about 380 miles northwest of Los Angeles. It is the 17th most populous city in the United States, with nearly 874,000 residents in an area that spans just under 47 square miles. It's known as The City by the Bay, The City, and SF, but don't ever call it "Frisco" — unless you want to be labeled a non-native.
With enduring popularity attained from upscale goods and services as well as a unique environment, San Francisco real estate has held its value over time, and its
median home price
is $1,800,000. The median income in the area is just under $140,000 per year. The city is considered a global center of commerce, finance, science, and art.
Bay area weather is historically cool and foggy, and San Francisco luxury homes often disappear behind rolling walls of fog that waft across the city. On sunny days, you'll see the world-famous
Golden Gate Bridge
, Alcatraz Federal Penitentiary, and the city's eponymous cable cars. If you're feeling peckish, visit Chinatown for some hand-pulled noodles or Fisherman's Wharf for fresh Dungeness crab. San Francisco is the headquarters of Wells Fargo, Twitter, Levi Strauss & Co., Gap Inc., and Lyft, among others. College-age students can attend the University of California, San Francisco (UCSF), the University of San Francisco (USF), or San Francisco State University (SFSU). Parents can enjoy empty nest syndrome while passing the days at the de Young Museum, the San Francisco Museum of Modern Art, the SFJAZZ Center, the San Francisco Symphony, or the
California Academy of Sciences
.
There's no shortage of activities in San Francisco, but why spend all your time away from home? Don't just settle for white walls and sparse fixtures! There are unique decorating trends to study and employ. Here are a few options.
Brown, café au lait, chocolate, and biscuit
Gone are the days of
rooms with three white walls
and a vibrant accent wall in magenta or electric green. The global pandemic forced many workers from sterile offices back into their homes, and a revolution was born. People wanted to feel protected, cozy, and insulated, and stark whites weren't creating that vibe. From the lightest cappuccino to the darkest espresso, brown has been resurrected from its 1970s dungeon.
Paint the bedroom walls and ceiling a deep espresso and accent with a matching duvet or armchair with red piping. Paint your home office British racing green, and employ walnut crown moldings and half paneling on the walls to give it an old estate library feel. These colors will also be attractive to those looking at San Francisco luxury homes when it comes time to sell.
Sculptural and curved furniture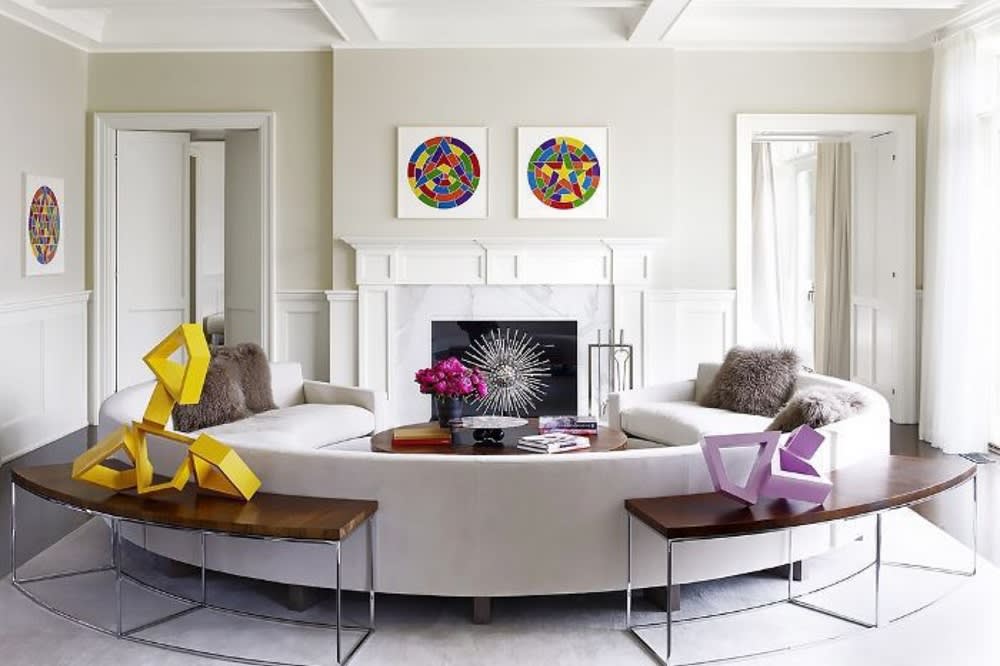 An extension of the "cozy, nurturing" theme comes from furniture that's more organic than ever before. The strict lines of the 1950's
Mad Men
-inspired rectangular couches and the staid appearances of traditional leather tufted couches are not as popular as they once were.
Curved, sculpted furniture
that cradles the human form is becoming the norm. It elicits an almost subconscious peace and comfort that traditional furniture does not.
Textured Walls
Once you've found your ideal abode from the selection of San Francisco luxury homes, look at its bones. Walls are not just supported structures to ignore as you move from room to room.
Textured wall finishes
— whether Italian plaster or torn paper — add warmth to your surroundings and make them come alive.
Upscale outdoor furniture
Historically, outdoor furniture has been relegated to an "afterthought" status of inexpensive, molded plastic Adirondack chairs or heavy wrought iron chairs with uncomfortable seat cushions. With global shifts in our work and home lives moving us more and more into our homes, our living spaces are becoming self-sustaining "pods" of life and activity. Outdoor furniture has become an extension of our indoor décor. It is now crafted in sustainable, natural materials that are also weatherproof and stylish.
Upscale furniture
is also a big part of your curb appeal, something that will become very important should you choose to list your home with a San Francisco real estate agent.
Multi-purpose spaces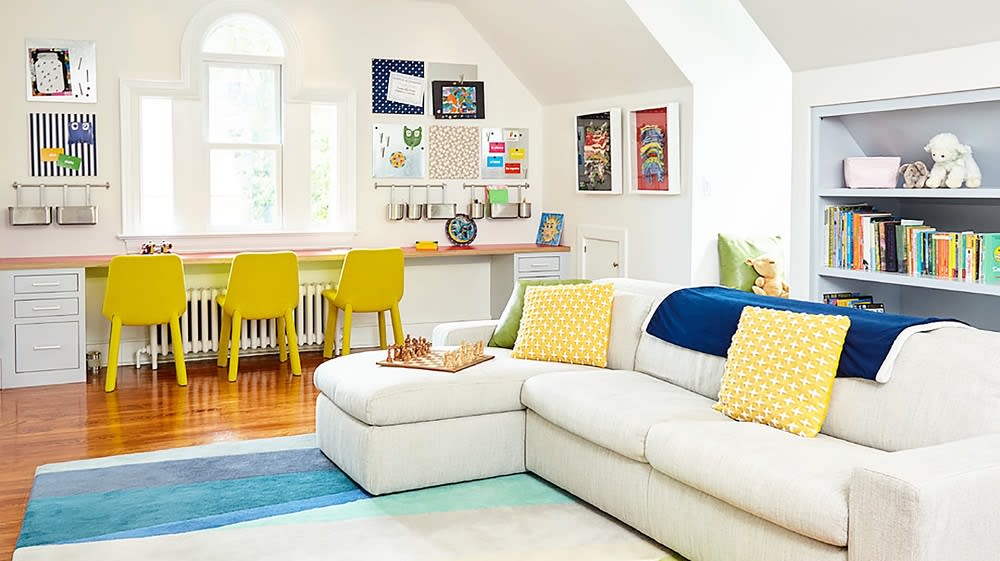 With the advent of remote workers in the last few years, some San Francisco luxury homes have become multi-purpose, with play spaces for home-schooled children, workspaces for remote professionals, and creative spaces for artists of all kinds. In reality, probably very few people have the space for individual rooms that house every single one of a family's life needs. Guest rooms might double as home offices, a dining room could also be a craft space, and the garage might double as a home gym while the car sits in the driveway.
Sustainability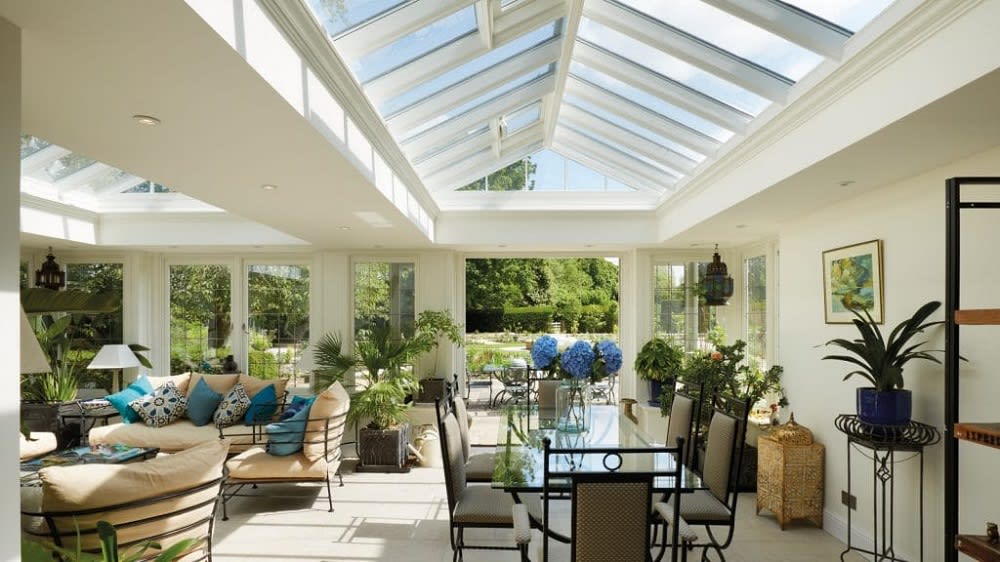 With the advent of climate change, the world is now more than ever aware of its presence and reach. The surge toward sustainability is strong and fast, and its presence in design is unmistakable. Hanging plants can effectively create a living privacy wall between the kitchen and the dining room. Furniture made out of reclaimed wood can help save the forests. Repositioning windows, so the house is illuminated with natural light saves energy and can also aid in "passive cooling," where cross ventilation cools your living space. The overall re-connection with nature and sustainable materials creates calmness and order and will continue to be a popular trend for those looking at San Francisco luxury homes for sale.
Homework rooms
As more students shift toward remote learning, the need for additional space has grown. A desk and lamp are no longer sufficient for most students. With remote learning, the student needs a large desk to accommodate a computer or laptop (or both), adequate lighting, other technical equipment such as headphones or a separate desk mic, and pens and paper. Add ring lights, tech chargers, and plenty of plugins to this array, and you've created a mini studio for your child. Having a dedicated room for study or work helps both students and adults "turn off" at the end of the day so that they can rest and regenerate in their bedroom spaces without distraction.
Have you decided to list your home or begin searching for San Francisco luxury homes with these design features? Reach out to trusted local agent
Heather Hansen
for expert guidance and assistance.