Located along the beautiful San Francisco Bay, the town of Burlingame is regarded as one of the most excellent places in the Bay Area to call home. Families have been flocking to Burlingame in recent years due to the high quality of life. This lovely city by the bay feels much more like a small town, what with its shops, cafes, and tree-lined streets. Children can grow up playing in lush parks and playgrounds surrounded by redwood trees and get a stellar education at one of Burlingame's nationally recognized schools. Read on to learn more about all the reasons why homeowners purchased homes in Burlingame!
1. Walkable downtown
Burlingame is renowned for its amazing, pedestrian-friendly downtown, which is filled with all the stores and restaurants you could ever want! Take advantage of the convenience of big-city amenities without having to leave the comfort of this cozy town. Residents absolutely adore the area's laid-back atmosphere, where you can browse the shops without having to deal with the crowds and chaos typically associated with major shopping malls.

In Burlingame's downtown area, you can get a manicure at the Aerial Spa Lounge, buy the newest products at the Apple Store, or check out the makeup selection at Sephora. The downtown shopping district features all your favorite retailers, like lululemon and Pottery Barn.

If you're looking for a place to grab a tasty meal, downtown Burlingame has something for every palate! Stop by for a quick coffee or bite to eat; or if you're on the lookout for something more unique, try the Michelin star rated contemporary Indian cuisine at Rasa, hang out in the comfy atmosphere of Alana's Cafe, or stop in for breakfast at Crepevine Restaurant. The downtown area has plenty of grocery stores and markets and drugstores, so you can pick up everything you need with just one stop!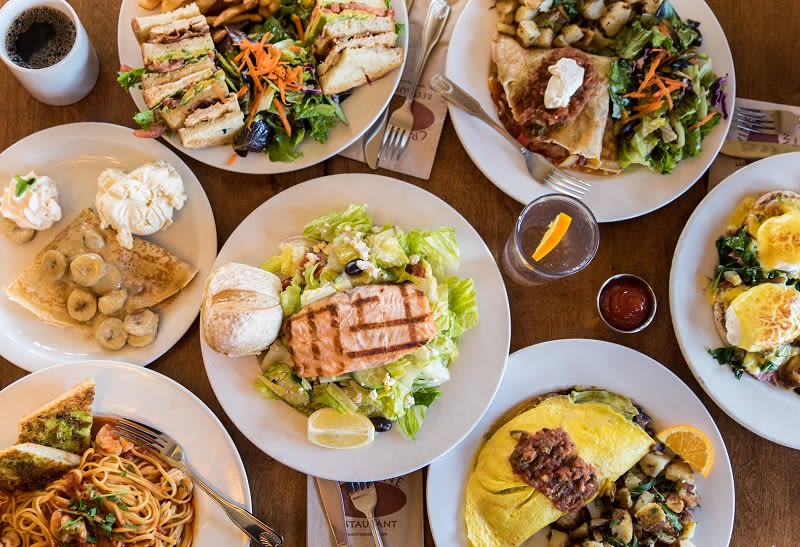 (Credit: UberEats)
2. Excellent public school system
Families are drawn to Burlingame because of its superb public schools. Students attend schools within the Burlingame School District and San Mateo Union High School District. Both are home to schools that have received numerous awards, including from the California Distinguished School Program. Within the Burlingame School District, students begin at one of six elementary schools: Franklin, Hoover, Lincoln, McKinley, Roosevelt, or Washington. These schools have been flourishing as more and more young families move to the area, with all of these elementary schools achieving high test scores each year. Thanks to the population increase, the classrooms have recently been modernized and updated with state-of-the-art facilities.

After elementary school, students move onto Burlingame Intermediate School, the only middle school in Burlingame and a designated California Distinguished School for 2021. Students can play on various sports teams, act in the school musical, participate in band or choir, serve on student council, or join various clubs.

Operated by the San Mateo Union High School District, Burlingame High School is the only high school in Burlingame. The school frequently reports high SAT and ACT scores and has been repeatedly recognized on a national level for its stellar academics. The school has been ranked in Newsweek's list of Top 2020 Public High Schools and The Washington Post's list of America's Most Challenging High Schools. Students can choose from a variety of AP courses that will set them up to do well in college, and the high school is also renowned for its Robotics team, the Iron Panthers, its marching band, and its theater program. With such superior options for education, it's no wonder families value living in Burlingame!
3. Healthy city
Burlingame is known for its array of beautiful parks to explore. The Shorebird Sanctuary, a natural marsh founded and designated as a sanctuary in 1973, is home to fifteen migratory bird species. Your kids will enjoy Victoria Park's upgraded playground and the basketball court located among a stunning redwood grove. The Bayside Dog Exercise Park is one of Burlingame's most popular destinations for canine owners. Your four-legged friend can socialize with other dogs so long as he or she is over four months old.

Thanks to intense preservation efforts, Burlingame is full of natural beauty. Often referred to as The City of Trees, Burlingame features eucalyptus groves and over 18,000 public trees. In 1908, an ordinance was passed by the city's board of trustees decreeing that no trees could be cut, injured, or destroyed in any way. If you're looking for a home in a bustling town that still feels gorgeously rural, Burlingame is definitely worth considering!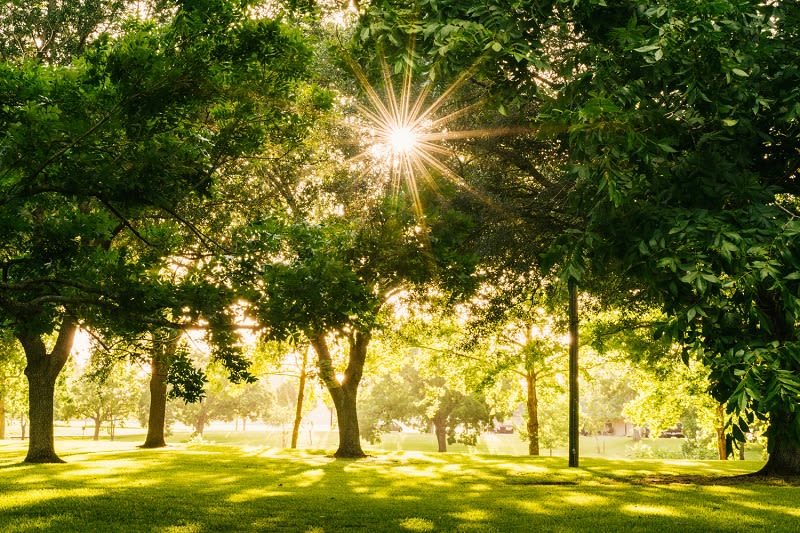 4. Thriving economy
Ever since the 1920s, businesses have been booming in Burlingame. Back then, the town was known for its variety of places to purchase cars, known as Auto Row. With the San Francisco International Airport opening in the 1960s, airline support service businesses began popping up in the Burlingame area. Today, Sky Chefs, Inc. and China Airlines operate major offices in the city. The advent of this busy airport also led to other companies establishing nearby headquarters, including Proterra Inc. and Meri Meri. In addition to the airport, many Burlingame residents work at local candy and chocolate companies, such as See's Candies.

The past couple of decades have seen tremendous economic growth in the Burlingame area. Due to the city's prime Bay Area location, numerous biotechnology companies have flocked here to establish their headquarters or office branches, including Breathometer, Corvus Pharmaceuticals, Confidence Pharmaceutical Research, and Vector Labs. The tech boom in Silicon Valley also felt a ripple effect in Burlingame, with technology companies like Natsume and Color Genomics establishing offices in the area. The vast array of tech and biotech jobs make Burlingame an excellent place for families to establish roots. Often one or both parents work at one of these high-paying and fast-growing businesses, contributing to the quality of life that Burlingame residents appreciate.
5. Close-knit community feel
Burlingame is one of the best places in the Bay Area to live if you want to feel like you're in a small town. Many buyers choose to purchase homes in Burlingame because of the close-knit community, where neighbors come together for backyard barbecues and picnics in the park. New friends are made each year at entertaining town events.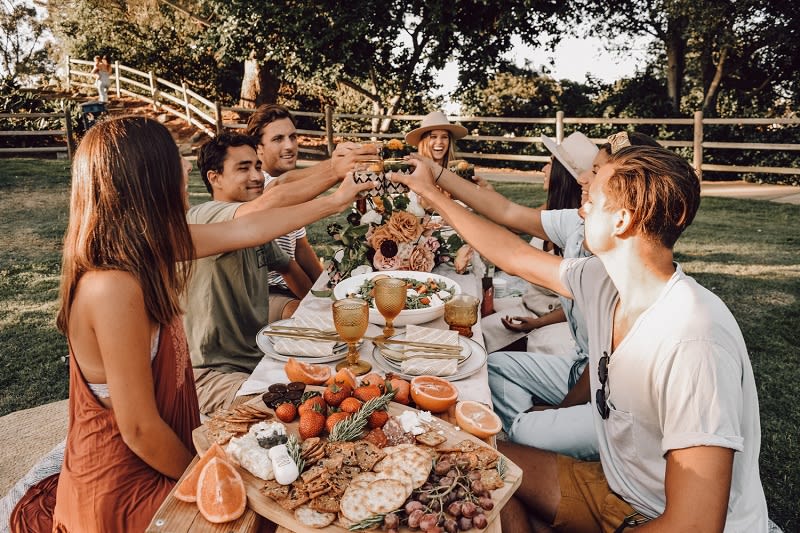 No matter the time of year, there's always something fun happening in Burlingame! This year, the town is holding its first springtime Night Under the Stars event. During this socially distanced outdoor extravaganza, attendees can try their hand at mini-golf, enjoy outdoor games, and dine on delicious hamburgers and hot dogs. It's the perfect way to relax in the spring weather! Families can celebrate Easter at the annual Egg Hunt, where you can grab breakfast and take photos with the Easter Bunny. Thursday Nights Out are another popular Burlingame tradition, allowing adults to spend some time socializing with friends and meeting new people. Childcare is available for kids between the ages of five and eleven, so adults can truly have a night to themselves!

Don't worry, there are plenty of kid-friendly activities and events for the younger members of your family in Burlingame. Kids love the Burlingame Muddy Mile, an obstacle race for participants between five and seventeen. They'll tackle an exhilarating muddy obstacle course, and parent participation is allowed and encouraged. All participants receive a T-shirt and hot chocolate with coffee for the adults!

Celebrate summer with the annual Music in the Park concert series, or get together with friends to watch a favorite film at Movies in the Park! Show off your four-legged friends in the yearly Pet Parade, a Burlingame fixture since 2004. As the holiday season kicks into high gear, head outdoors for the Gobble Wobble, an annual race that's fun for both kids and adults. And, of course, you'll truly feel the spirit of the holidays at the Tree Lighting, with Santa and Mrs. Claus making an appearance. The Holiday House Decorating Contest, perfect for creating a little competitive atmosphere in the neighborhoods. No matter which events you decide to participate in, your family will love calling Burlingame home!

If you're searching for the ideal Burlingame luxury home, contact knowledgeable and experienced real estate agent Heather Hansen today! She'll be happy to help you explore the many single-family homes in Burlingame, finding the right fit for you and your family.