Valentine's Day comes around once a year, but that's no reason to celebrate your partner only that once. Few things beat spending an evening at a cozy dining spot with great views, delicious food, and live music with your partner.

If this sounds like an experience you'd like to have, step into the gorgeous Mid-Peninsula to make it a reality. Balancing the sophistication of world-class cities with small-town charm, the Mid-Peninsula is a top-notch destination for magical dinners in deluxe atmospheres. 

We've handpicked some of the finest romantic restaurants in the Mid-Peninsula area for your special evening. Read on to find out about these sleek establishments!
Sam's Chowder House
Does your partner love fresh seafood? This is the place to bring them!
Reminiscent of a New England-style seafood house, Sam's Chowder House was voted Best Seafood in the Bay Area by the San Francisco Bay Area A-List and named #1 Best Waterfront Dining Spot by the SF Best of Bay list. 

Enjoy a serving of iconic lobster rolls stuffed with big chunks of juicy lobster, crab, chips, and fried calamari, or share a large plate of fresh oysters and clams from the raw bar. With five different dining options to choose from, each with beautiful ocean views overlooking the Half Moon Bay area, you'll enjoy some cozy private time as you take in the waters of the Pacific Ocean glimmering under the moonlight.

(Image Credit: Sam's Chowder House)
Osteria at Domenico Winery
Like it spicy? A vintage-modern Italian atmosphere might just be the place for you.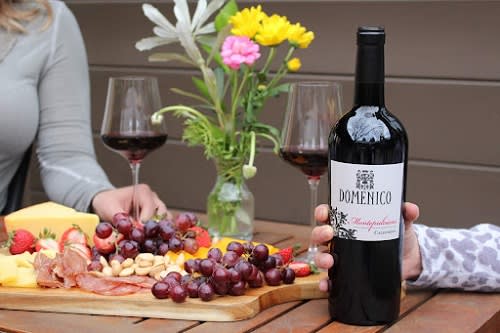 Check out the rich food menu at Osteria for the best date night meal and classic wines. With an open-view kitchen, burnished concrete walls, and a Calacatta marble wine bar that conjures images from an Italian postcard, Osteria is the perfect setting for your magical night. 

Few things taste as good as high-quality wine before a kiss, and Osteria serves award-winning Cali-Italia specials from Rosso é Rosso (Red & Red) to Rosso é Bianco (Red & White) or Bianco é Bianco (White & White) — perfect for your special moment.

(Image Credit: Domenico)
All Spice
Looking for a perfect indoor date night with a taste of modern cuisine? All Spice has got you covered.
An Indian restaurant with vibrant dining rooms, this chic spot serves a variety of tasty three- and five-course meals, ranging from pan-seared scallops to chilled butternut squash soup in shot glasses. Treat yourself and your partner to a plate of black cod appetizer and seasoned strip loin accompanied by mini zucchini with onions and smoked kale sauce.

The intricate charm of All Spice makes it an attractive location for lovebirds to enjoy a warm, pleasing and romantic date night with an extra touch of elegance. 

(Image Credit: All Spice)

​​​​​​​Nobu
Want to impress your date with an enchanting blend of Peruvian-accented Japanese cuisine served in a deluxe setting? Look no further than Nobu.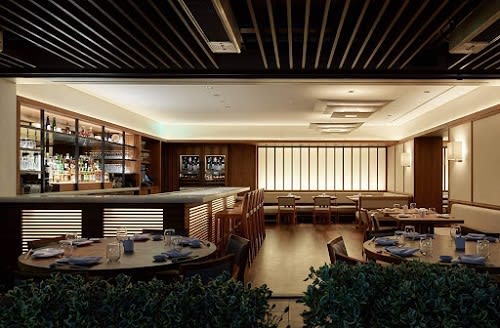 This restaurant offers a hearty selection of Japanese classics, from Nobu-style sashimi to tempura and nigiri. Dishes are flavored hot or cold, and they're so tasty and culturally rich, your date might be asking for a return visit the next week.

Sink into the romantic charm of Nobu's atmosphere and revel in a wonderful night with candles placed at the table's center.

(Image Credit: Nobu)

​​​​​​​Angelica's
Pull up at this family-owned Redwood Restaurant for a delightful Cali dinner served with Latin flair.

Boasting flavor palettes inspired by American and modern European cuisines, Angelica's tasty menu showcases a variety of cheese, meat, and seafood. If your date is vegetarian, there are delectable non-carnivore options.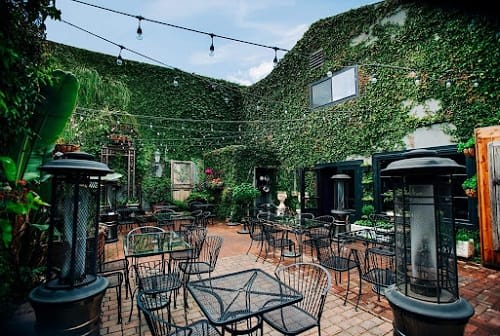 Dig into a decadent dessert as you share memories or laugh about each other's flirting game. You can choose to sit in the cozy interior or kick back in the courtyard, where live music drifts in the air, setting the mood for your perfect night.

Angelica's even hosts open mic jam sessions on some nights, plus dance and even comedians.  The tasty menu and fun ambiance set this restaurant apart from a lot of others.

(Image Credit: Angelica's)

Park and Howard Bistro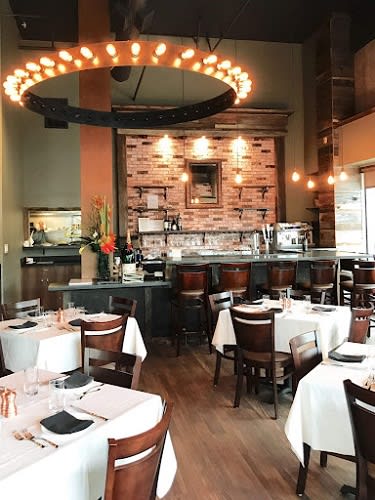 Perhaps your partner likes to keep things casual and closer to home? Park and Howard to the rescue. With its unique location on a quiet street, Park and Howard is renowned for its excellent food and service, plus an extensive selection of fine wine and cocktails. 

Walk your special person through the spectacular outdoor dining scene for a scenic view of the Bay Area's bounty. You can select anything from a plate of grilled prawns to mashed potato and rack of lamb. Or maybe you would simply prefer servings of toffee bread pudding and Madagascar vanilla crème brulee.
With the romantic ambiance and soft piano music playing in the background, this would be the perfect time to read her that letter you've been hiding in your pocket all day as you both share smiles over a perfect meal and a wondrous experience.
(Image Credit: Park and Howard Bistro)



​​​​​​​Ristorante don Giovanni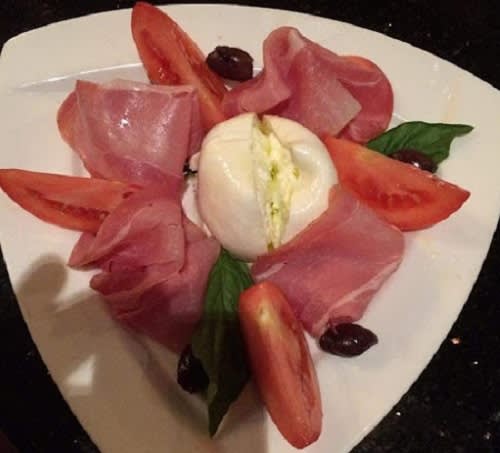 Another neighborhood spot tucked in a cozy corner, Ristorante don Giovanni offers guests a variety of classic cuisines from insalate to minestre, pasta to rotisserie, paninis, and fresh fish. Anticipate a world-class dining experience with your date as you stroll into the sleek interior complemented by Italian décor and a warm, inviting atmosphere.

You both can pick from a robust wine list and chat the night away in the snug lounge that makes this eatery perfect for a romantic dinner.

(Image Credit: Ristorante don Giovanni)





​​​​​​​Sultana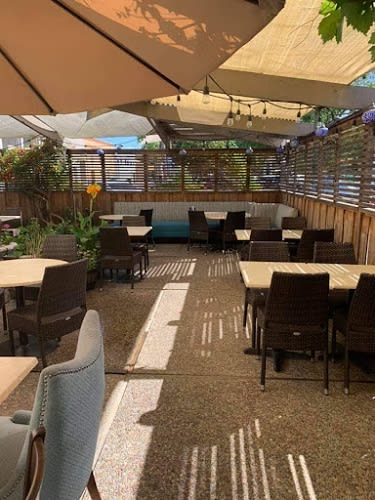 Did you both agree on a Mediterranean-themed dinner? Why not check out this dazzling restaurant that serves fresh, seasonal Turkish food that looks great on plates (and in Instagram pictures that'll have your friends swooning)? Browse the extensive wine list for both domestic and European selections, from bottled red wine to Paso Robles cabernet. 

Order some classic home-style Mediterranean kebabs or spicy falafel and a bowl of lentil soup. Appetizers include dolmas stuffed with assorted herbs or tabouleh smothered with olive oil dressing. You can choose to sit in the elegant patio with your partner or select a warm indoor corner to savor your dinner and sweet conversations. 

(Image Credit: Sultana)




​​​​​​​
​​​​​​​
​​​​​​​Central Park Bistro
This restaurant represents New American dining taken to a whole new level. Central Park Bistro features a 100-seat capacity with an amazing view of the stainless steel bar and cherrywood tables that are perfect for a romantic date night scene.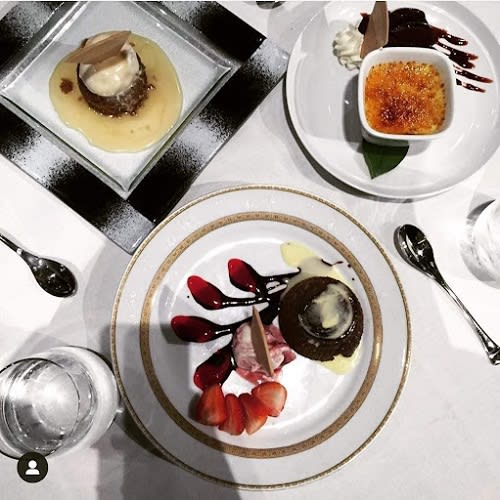 Thanks to the restaurant's amazing dinner menu, which features everything from fried calamari to pan-seared sea bass, creamy mushrooms to risotto, and more. You and your partner will have a wealth of delicious options to choose from.

Perhaps you'd love to share a special wood-oven pizza topped with mushrooms and fontina cheese or dig into a shared chocolate lava cake and small plates of seared scallops. Locals highlight the restaurant's skirt steak, and lobster salad finished in grand style with a fiorello sorbet. If you want to keep it light, perhaps two glasses of New Mexico Gruet Rose Brut would do. 

(Image Credit: Central Park Bistro)



​​​​​​​

​​​​​​​Selby's
Go for a continental American dinner with the glamorous dining and assorted wine list offered by this sleek restaurant.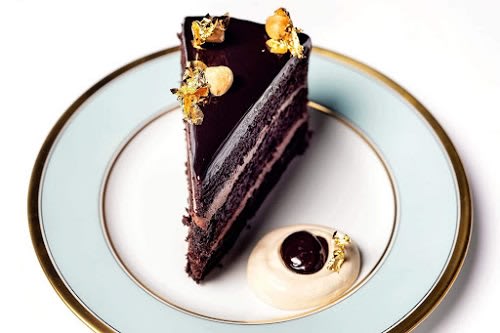 Celebrating classic American cuisine with a menu that showcases the restaurant's unique relationship with SMIP Ranch, this upscale spot in Redwood City boasts a 10,000-square-foot space with an exquisite interior complete with fancy artwork and sophisticated finishes.

Go for a dazzling table in the well-lit dining space and order a golden-topped chocolate cake while your date goes for a vegetarian puff pastry or sweetbread piccata. Finish off your meals with chilled Vesper cocktails and revel in the charm of Selby's inviting atmosphere that grants guests a world-class dining experience.

(Image Credit: Selby's)

Are you eager to explore San Francisco real estate? Contact Heather Hansen today. As a top San Francisco realtor, Heather serves a wide range of neighborhoods, from Hillsborough real estate to San Carlos real estate and others. Her expertise and dedication to client satisfaction will help you find the perfect home.